THE MANNY
James Bolton, 25, is a full-time nanny working with two families in London
I work as a male nanny five days a week, three with one family, two with another. All but one of the children I'm working with at the moment are boys, and that tends to be the focus for male nannies, to look after boys, because you take them to the park and play football or rugby or cricket.
I don't feel that I'm any less of a man because of the job that I do. It's a changing world. There's been such a focus on women doing men's jobs, but there's been very little focus on the roles reversing, and I think it's a really positive thing.
I went to school at Manchester Grammar and read history at Royal Holloway College in London. As a teenager I was like the vast majority of my peers; I had absolutely no idea what I wanted to do. If you'd told me then I would become a nanny I would have thought it preposterous, but then, had I thought about it, I would have actually recognised that it would be a job I was good at. Because even then when I was 17 I taught English in a primary school in Kenya. I've just always had a heart for children.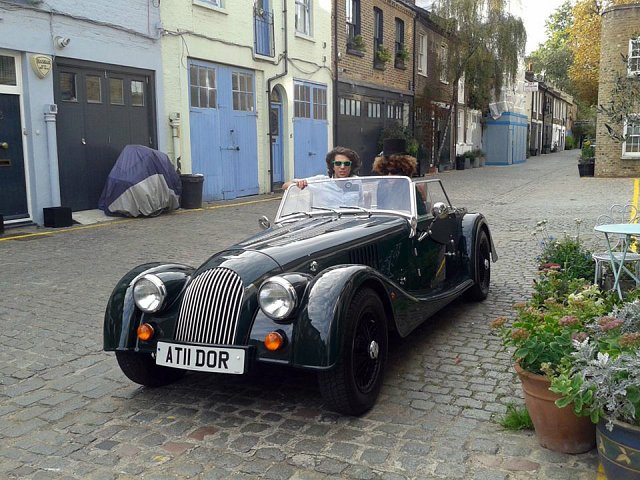 I found myself after university right at the start of a credit crunch that became a recession. I entered the casual job market in London, and was working in a bar when I was talking to a female friend who was a nanny and thought, 'You know, I could do this job. It sounds as if I'd really enjoy it – picking kids up from school, cooking them dinner.' So I looked into it, had an interview at the My Big Buddy agency and within a couple of weeks had my first job.
My parents and my girlfriend thought it was a great idea because they know I love kids. But my friends from university who'd been getting drunk with me in the student union – to them it was completely bizarre because they'd never seen this paternal side of me. So it's fair to say some of my more casual acquaintances were surprised by the move.
I've always worked for families where both parents are very involved in their children. However, I do see a lot of families – maybe because it's a single mum, or maybe the dad works long hours – who feel the children could just benefit from having a male role model around.
You hear about mothers who don't want to employ pretty female nannies because they don't want their husbands' eyes to wander. It's something that's brought up quite a lot in idle pub conversation. And also the flip-side to that, you know: are fathers threatened by male nannies potentially encroaching on their wives? I've never heard anything to substantiate either.
I do, however, come across people who are incredulous that parents would allow a man to look after their children. I think in some countries I'd probably face more prejudice. And not even in countries – in some areas. Like I can't imagine being a male nanny in Manchester.
I think it is a bit of a London thing, in the sense that it's more cosmopolitan, more forward-thinking and, dare I say it, even a little bit trendy to have a male nanny.When I started nannying as a part-time casual position I didn't think I would end up working full-time, or for as long as I have.
But I'm recognising in myself that I don't want to do a law conversion, I don't want to be tied to that sort of profession, and this job allows me more options. If I want to I can leave the job for three months and go travelling and know that I'll always be able to find work.
That said, although that's true on paper, I would actually find it difficult because you develop a very real emotional attachment to the families you work with. I don't see myself doing this for another five or six years. But, you know, I've been a nanny for two years now and I've never had a job that has given me this sense of satisfaction.
If I wanted to settle down and start my own family, suddenly my priorities would change. I would have a greater need to make more money. But those sorts of fears aside, I'd much rather be doing something that I enjoy, and if it means that I don't have as much money to spend, I'll live within my means.