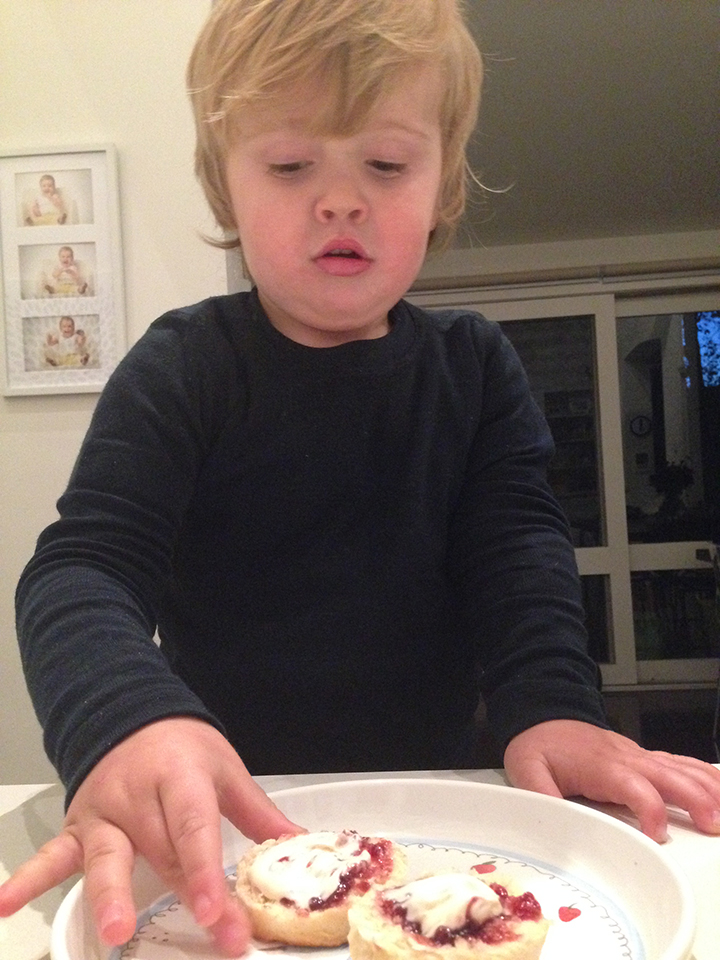 Scones!
By Annie on 29 May, 2014
Scones
2 cups of self raising flour
Pinch of salt
55g Butter
1.3 cup of caster sugar
150ml of milk
1 egg
Jam and Cream to serve
Heat oven to 220 degrees
Combine flour and salt in large mixing bowl
Add butter and rub to combine. Consistency should be a little lumpy
Add milk and sugar and make into a dough.
Sprinkle a little flour over your work surface and ask the kids to help you kneed the dough but not too much. Kneed as little as possible or your scones will be flat!
Use a 5cm cutter or the top of a small glass to cut out circles
Lay evenly on a grease proof lined tray and brush with the beaten egg mixture
Bake in oven for 10-15 mins
Serve warm with fruit jam and thick cream