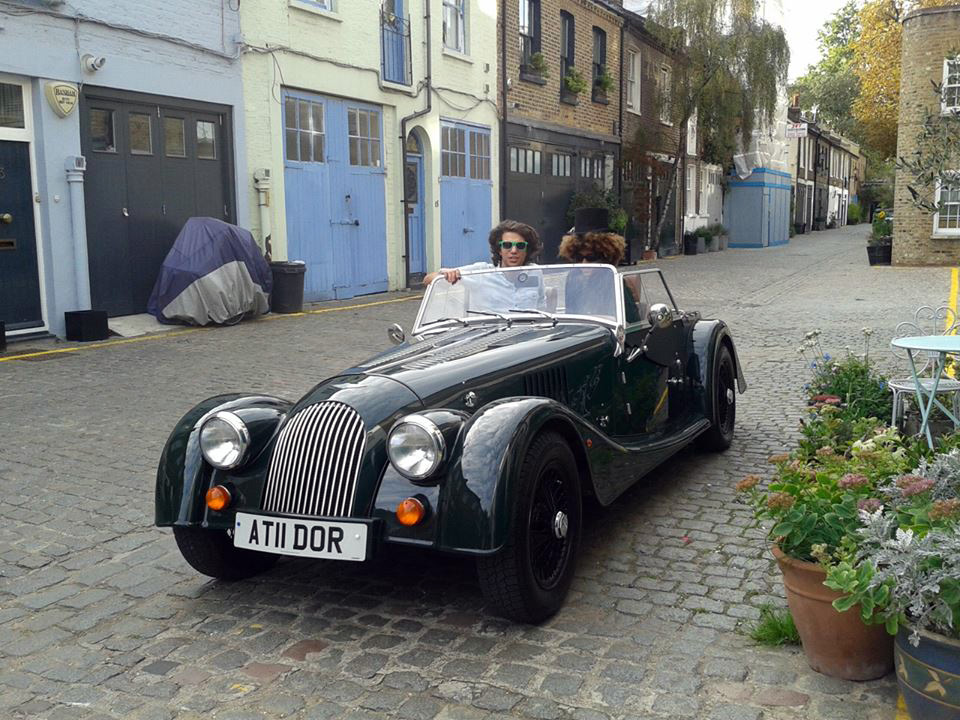 How to go out with a BANG!
By James on 12 June, 2014
Yesterday was my last day with Iggy, 9.
The inevitable end of employment with a family you have come to love and feel a part of is the most difficult aspect of my job.
To go out with a bang, I rented a Morgan to pick him up from school with – it should give him bragging rights until sixth form – and then, at his request, we went ice skating in Queensway (after stopping off at Michael's in Kensington to borrow some rock CDs); burnt a fiver in the arcades on the sweet grabber, whack-a-mole and Mario Kart; ate some waffles and ice cream; then got a massive stuffed crust Dominos Pizza. All strictly on the 'treats only' list!
By the time we'd done all this we were late home, and Iggy's dad arrived just as we were parking, pulling up next to us. "I wouldn't expect anything less," he shrugged, seeing us climb out of the silly car.
Iggy was gutted that the return of his father meant we wouldn't be able to play guitar and have an epic Nerf gun battle before bed as he'd hoped, but while we were eating the pizza, Iggy's dad realised he'd left his phone in his car and went out to get it.
What followed was one of the most furious and intense Nerf gun battles we've ever had, over and tidied up in under three minutes. 
By the time his dad returned, we were sat back at the table, eating pizza as if nothing had happened. When his dad nipped upstairs, Iggy leaned over and whispered, "Best Nerf battle ever!" 
After we'd finished the pizza I left, making an effort to keep it a casual goodbye. Just before I walked out, a stray Nerf bullet fell from my bag as I picked it up.
"Strange, how did that get there?" I said, winking at Iggy.
I'm gonna miss that kid.