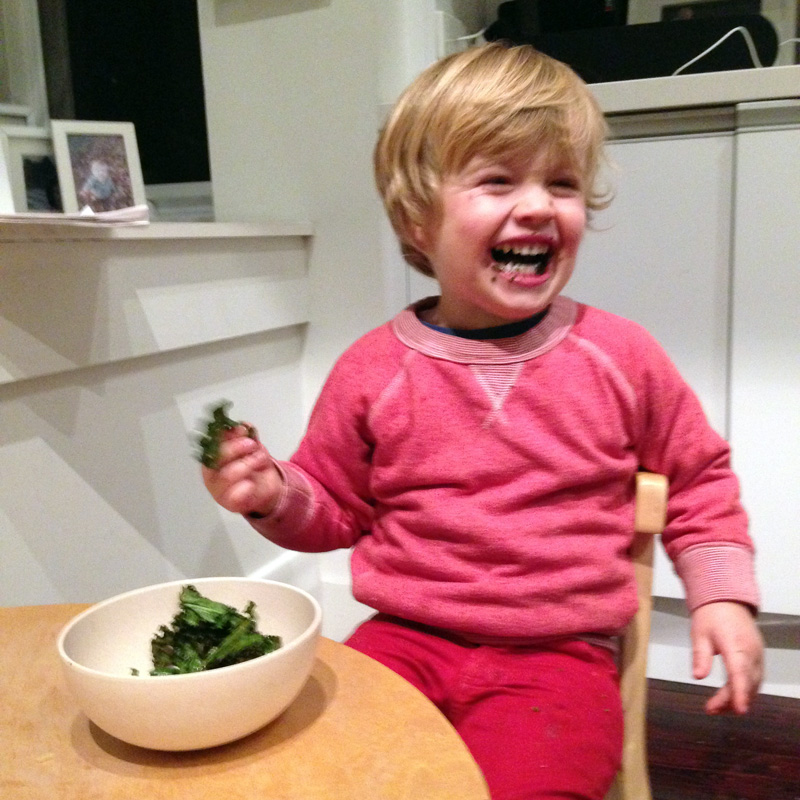 My nephew's latest obsession…
By Annie on 16 June, 2014
We all know how impossible it is to get most kids any older than 18 months to eat anything GREEN! Well not my nephew! Henry absolutely loves Crispy Kale Chips! Here's the easy peezy recipe!
1 Bunch of fresh Kale
1-2 Tablespoons of olive oil
Small pinch of salt
Preheat oven to 160 degrees
Pull the leaves off about 5 stalks of Kale. The pulled leaves don't need to be all the same size but break them roughly into about 3-5 cm pieces.
Place them in a plastic bag and add the oil and salt. Shake around making sure all the leaves are covered.
Spread out evenly on a lined baking tray and bake for about 10 to 15 minutes or until slightly crispy.
Pour into a bowl and serve.
Try them yourself… you'll be surprised how morish they are!