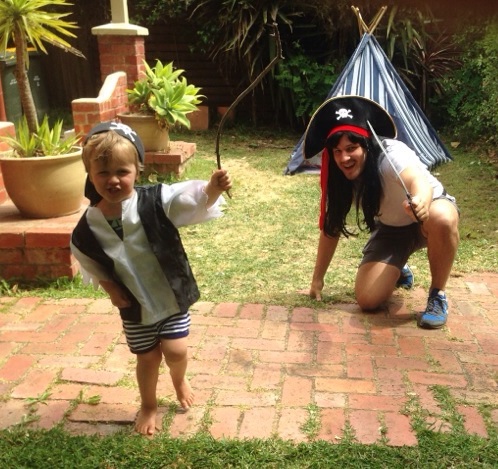 Pirate Party
By Annie on 17 November, 2014
What could be better than a real life Pirate coming to your Pirate Party!
With over 20 2-5 year olds invited, Henry\'s parents decided they might need a little extra help keeping the kids entertained and involved at his recent 3 year old birthday party. Big Buddy Nick did an amazing job helping kids dig for treasure, safely destroy the pirate ship piñata and walk the plank. Pirate Piggy Back rides were the order of the day and the children were delighted with their balloon swords and pirate tattoos!
Even with 20 sugar crazed kids, the parents still managed to enjoy a glass or two of Champagne and Henry could not have been more pleased! What a great day!
If your kids have a birthday coming up, why not get in touch with the agency to see how we can help. Whether it\'s a themed party or not, an extra pair of hands is always a bonus!