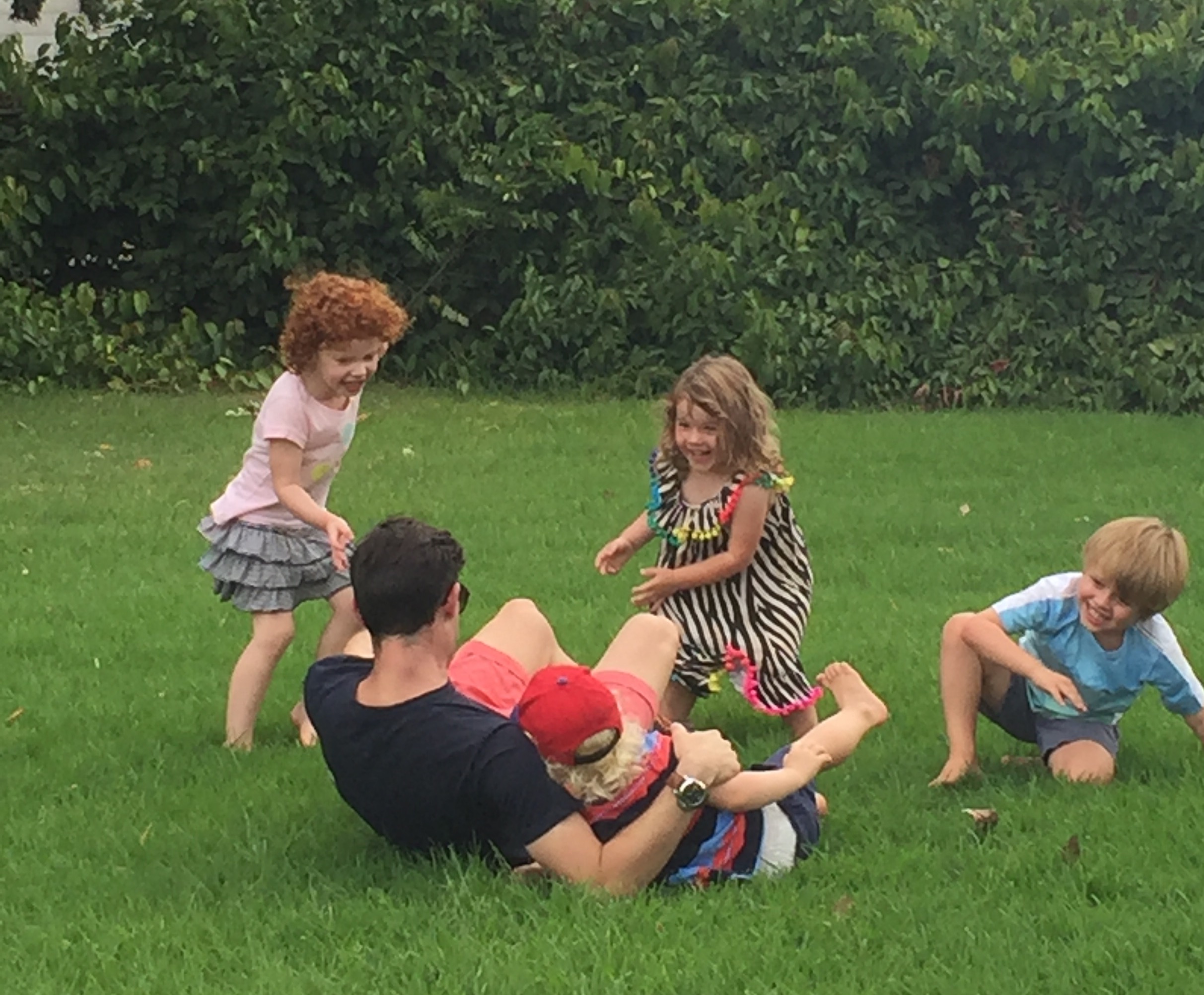 Restoring Balance with Male Role Models
By Annie on 23 May, 2016
I took my awesome Nephew, Henry to the park last Wednesday and when we arrived there was a Dad playing with his son on the play equipment. Henry ran straight up to him and asked him 'Hey, why is it the weekend for you?' Henry's Dad, like most of the Dad's out there, works Monday to Friday and often arrives home either just before bed time or shortly after. This got me thinking, lots of our families are either mums alone, or mums whose partner is away or working long hours and unfortunately cannot spend a lot of spare time with their children. Raising boys can be tricky, (although girls can sometimes make up for it when they hit the teenage years!) and although boys can be very loving and great fun, they are often very energy driven and hard work!
Sometimes our children, especially boys, just need recognition from a man. They need a good role model to guide them into manhood. With the home, school and childcare industry flooded with females, kids of today might be missing out. There are far more female teachers than male teachers, more female caregivers and childcare workers. Even the park is full of mums pushing swings! It is often said that it takes a man to teach a boy how to be a man. While everyone may not agree with that maxim, most people will concur that no parent can be all things, at all times to a child. That is precisely why positive male role models and mentors are important for kids. Women cannot model 'maleness' and that is where My Big Buddy can double up in providing a care giver as well as meeting that need for doing 'boy stuff' with a fun, active guy.
Parents can trust our Buddies as being upstanding young men, coming from good educational backgrounds and having experience with working with children in many different settings. Buddies provide families with a good role model for their children, as well as providing childcare with a different 'take' than that of a traditional nanny or childminder, Buddies don't take the children to the park and watch them play football, they actually play football with the children and all have fun, exercise and burn off energy. Of course, girls enjoy the active physical aspect of a Buddy too, it brings a different dynamic to the care giving that girls really respond to.
There are many studies that show children who have had a strong male figure in their lives, have better relationships with family members; brothers, sister, partners and parents. They are also observed to be more self confident, empathetic, well balanced and successful. So if you are thinking of having a Buddy for your kids, try it! Your children will respond positively!