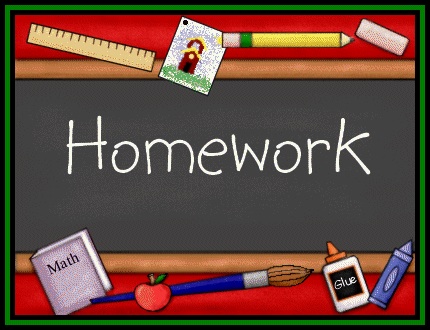 Tips for homework
By Annie on 23 September, 2014
Kids get so much homework these days and the schools have very high expectations of the standard the work should be done to. We think it\'s really important for children to strike a good balance of fun, work and down time in their afternoons and our Buddies do a great job at helping to assist with this. Below is a list of tips you can use to encourage your children with their homework:
1: Ask your child when still at school what homework he has and if he\'s got the relevant books he\'ll need to complete it. This way there will be no panic when you get home and realise the books are still at school. Make sure you check their bag as even if he says he\'s got it, it\'s likely to be still sitting in his desk!
2. Give the kids a 15-30 min break straight from school, healthy snack, bounce on trampoline, games etc. Be clear that this is only a quick break though before work starts with the promise of more games to follow once homework is completed.
3. Set up a homework area. Pens, ruler, calculator, etc. Take the kids phone if they have one and turn off. Make sure the area is clean, no food! Give them water in a bottle if possible.
4. Plan with the children. If they have an ongoing project or assignment to do over a week or two, plan out how long they anticipate it to take and schedule a little time each evening over the course of the week. Encourage the child to make the plan so they own it and stick to it.
5. Make sure you don\'t do it for them. You can assist with research, planning and checking but let them complete the end result.
6. Check the school website as they will often post the homework or give tips. If all else fails, google can be a great text book!